I've officially awaken from my blogging slumber! It was hard to stay away for so long, but I needed to focus on completing my undergraduate degree! Just some quick updates...
I had two great Thanksgiving dinners- one with my family and one with Marc's. I love all the dishes of a Thanksgiving dinner, and wish I could eat them all year round!
On the left is the lovely centerpiece Marc brought to my house.
But the BIG NEWS is that I GRADUATED! Finally, finally, finally.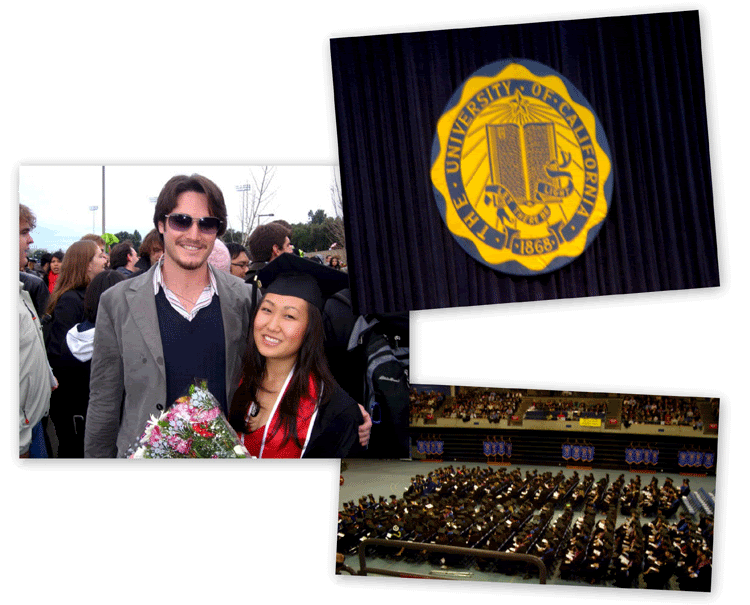 (Sorry about the photo quality!)
My family, including Marc and my aunt and uncle came to celebrate. We had a graduation dinner at
Ella
in Sacramento, which I HIGHLY recommend. The tuna carpaccio I had was topped with an assortment of herbs such as dill, mint, and cilantro, mustard dressing, and a poached egg. A flavorful combination. I also recommend the hazelnut gnocchi! The following morning we went to
Zocalo
for Mexican brunch... another excellent restaurant.
Feels good to be back!