Why hello there, blogosphere.
I've missed you.
Many important things have been requiring my full attention, but my extensive hiatus is over!
What have you all been doing?
A life update is due, but first this thought...
I was recently flipping through photos on my
LIFE iphone app
and came across Mad Men's
January Jones
in her 2009 Emmy dress. My jaw dropped. A little known fact about me is that I harbor a hatred towards wedding dresses, or any white dress that resembles them. Most of them strike me as tacky, and even repulsive, but this one is different. It was love at first sight. I
adore
the art deco bodice and the light, flowing train. Dare I say, if and when the time comes, that I'd be willing to walk down the isle in something like this Atelier Versace gown?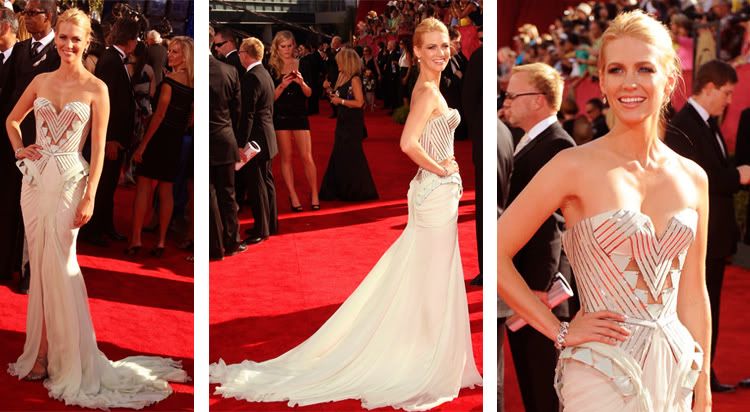 Hope you've been well! It's good to be back!