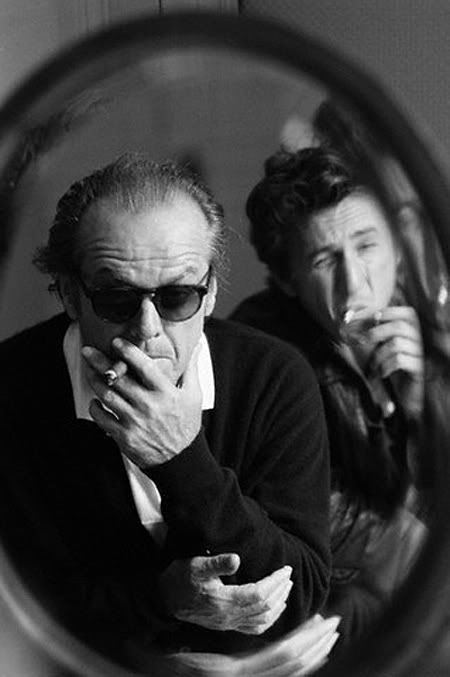 Avert your eyes, little ones. Smoking is
bad
. This picture, however, is the definition of
cool
. It could very well undo all of the noble work the anti-smoking campaigns put forth. If only they could make non-smoking look this incredible. Jack Nicholson and Sean Penn could rule the world together. By the way, Nicholson is seventy-three years old.
Credit goes to
this
humbling blog, whose photos will make you realize just how uncool you really are. By the way, who took this photo? When? Where? I couldn't get my hands on the details. Please enlighten me if you know!
I've been dying (ok, I'm exaggerating) to go to a Laker game to catch a glimpse of Jack in the flesh. It would definitely be worth spending money on a sporting event that I have little to no interest in. At least I could seek refuge at the concession stand, right? Who doesn't like a sporting event hot dog?
Happy Sunday!