I've attempted to make French Macarons several times, and they always came out flat and crackled. After some research (thanks,
youtube
!) and some help from
I Love Macarons
, I decided to channel my inner "Suzie Homemaker" and get it right once and for all. Well, last night was the night! I made a basic macaron with dark chocolate filling... Stay tuned for more flavors! Happy February!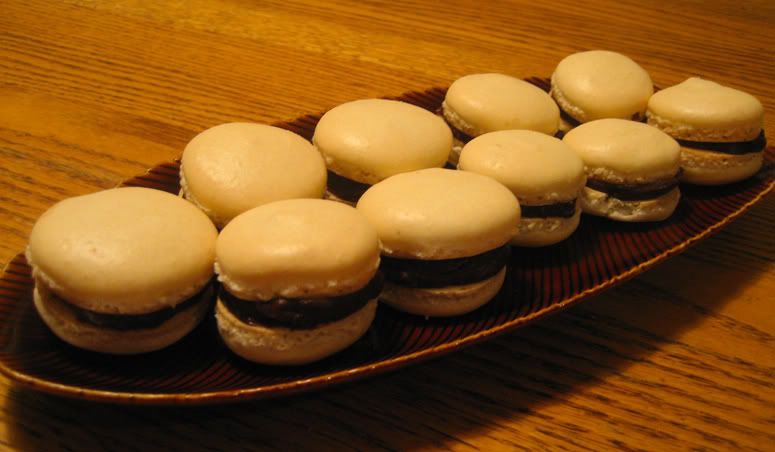 The secret: Don't over beat the batter!